Dean's Message

Assalamualaikum Wrt Wbt and Salam Sejahtera.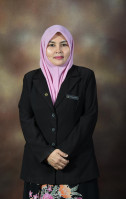 The legal fraternity of today is flooded by myriad of challenges and opportunities and the legal education itself is progressively becoming more relevant than before. To accommodate the challenges and development in legal education, the Faculty of Law and International Relations (FUHA), University Sultan Zainal Abidin (UniSZA), Kuala Terengganu has embarked new directions by building local and international partnerships that will allow the teaching, learning and research to progress and relevant to the needs of society.
At FUHA, we believe that the legal education is more than just earning a scroll of diploma or degree. It is one of our objectives to produce students who are comprehensive excellence. The students are encouraged to think about their education as a whole, rather than treating it merely as another phase in life. In achieving this, the students are not left alone to fend against the odds but are supported and guided by their lecturers and academic advisers throughout their stay here in UniSZA. It is our hope that students learn to take conscientiousness in planning their lives as undergraduates. As regards research and publications, FUHA aims to produce high quality and relevant research output/ products which could be commercialized and useful to the society.
At FUHA, we believe in continuous community engagement and provides community services to the public via its legal clinic (Baitul Qanun). All the staff at our legal clinic is always ready to provide assistances to anybody who comes to us. It is my pleasure to invite you to visit and explore our web site, which is intended to provide informative introduction to FUHA. Final but not least, I very much welcome everybody to FUHA and become part of our family.
'ILMU DEMI FAEDAH INSAN'
PROF. DR. ZUHAIRAH ARIFF BINTI ABD GHADAS
Dean
Faculty of Law and International RelationsUNIVERSITI SULTAN ZAINAL ABIDIN (UniSZA)KAMPUS GONG BADAK 21300 KUALA NERUSTERENGGANU